Description
;algo_pvid=f1759c64-16a6-472f-8f0f-86434b82eb97&algo_exp_id=f1759c64-16a6-472f-8f0f-86434b82eb97-6&pdp_ext_f=%7B%22sku_id%22%3A%2212000023307276458%22%7D&pdp_pi=-1%3B51.09%3B-1%3B-1%40salePrice%3BUSD%3Bsearch-mainSearch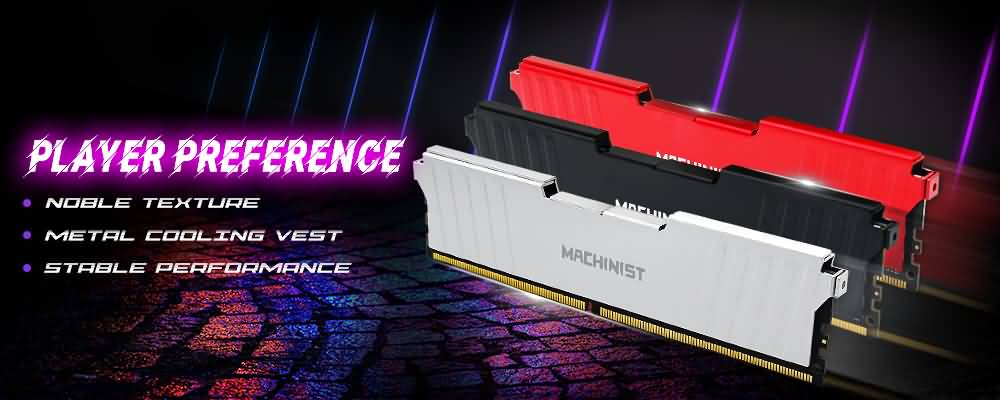 ;gps-id=pcDetailBottomMoreThisSeller&scm=1007.13339.169870.0&scm_id=1007.13339.169870.0&scm-url=1007.13339.169870.0&pvid=4278ce6b-1b0b-41ff-a63c-37012910f57d&_t=gps-id:pcDetailBottomMoreThisSeller,scm-url:1007.13339.169870.0,pvid:4278ce6b-1b0b-41ff-a63c-37012910f57d,tpp_buckets:668%232846%238110%231995&pdp_ext_f=%7B%22sceneId%22:%223339%22,%22sku_id%22:%2212000017202483695%22%7D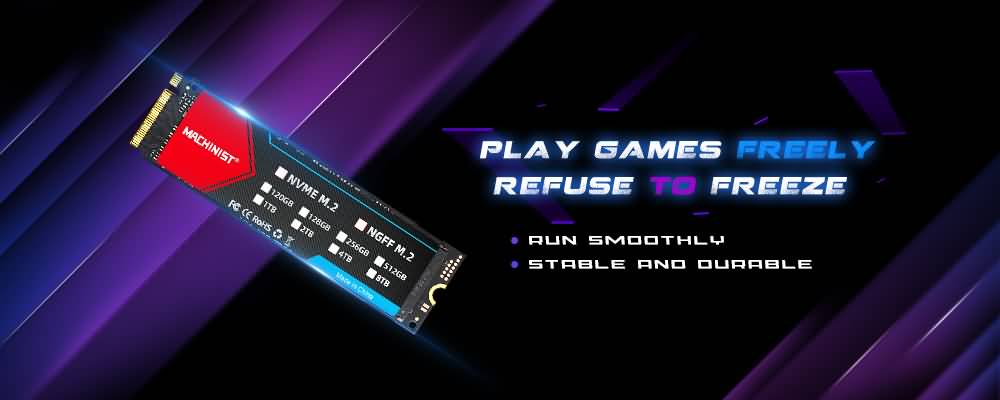 If you need more memory, please click the picture above to buy
This motherboard can be overclocked, quad-channel memory
MACHINIST Official Store Statement
》》For the tariff problem, please make sure you can solve the customs clearance problem by yourself, if you can't solve it, we do not recommend you to buy goods in our store. We are not responsible for customs duties. Thanks for your understanding.
>> What's in the package?
Main products: MACHINIST X99 K9 motherboard*1; E5 2666 V3 CPU*1; 8GB 2133MHZ DDR4 RAM*2;
Gift accessories: i/o shield, CPU cooling bracket, sata cable (all are hand-tested and packaged, there may be omissions, please forgive me!);
MACHINIST Product Details
Brand: MACHINIST /span>
Condition: Brand New
CPU socket: LGA 2011-3
Motherboard model: X99 K9
Structure: M-ATX
Chipset:Inte lX99
Memory slot: 4*DDR4 (four memory channels)
Maximum memory supported: 4*16GB DDR4
Supported memory types: The memory types support DDR4 desktop and server memory. (Please use Samsung, Kingston, SanDisk, Micron, Hynix and other international brands, other brands are incompatible)
LAN port: 10/100/1000Mbps/s
Video output port: requires graphics card support
Interface: 1*RJ45/1*PS2/4*SATA3.0/6*USB2.0/2*USB3.0/1*PCI-E x16/1*PCI-E x1/1*NVME M.2 interface/ 1*NGFF M.2 interface/1*NGFF M.2 wifi interface;
Motherboard size: 235*185mm
Motherboard weight (including packaging): about 0.9kg.
Note: 
(1) The color of the bottom plate of the slot may vary from batch to batch, but it will not affect the use of the product. The product is constantly optimized and upgraded. 
(2) Please allow 1-3mm differs due to manual measurement. 
(3) Due to the different display and different light, the picture may not show the actual color of the item. Thanks for your understanding. 
(4) This planform needs powerful power supply. please make sure your power supply can enough to supports this planform.(at least 500w brand power supply)
(5) The battery in motherboard photos is not included and will be removed before shipping, as this battery is forbidden according to the logistics requirements.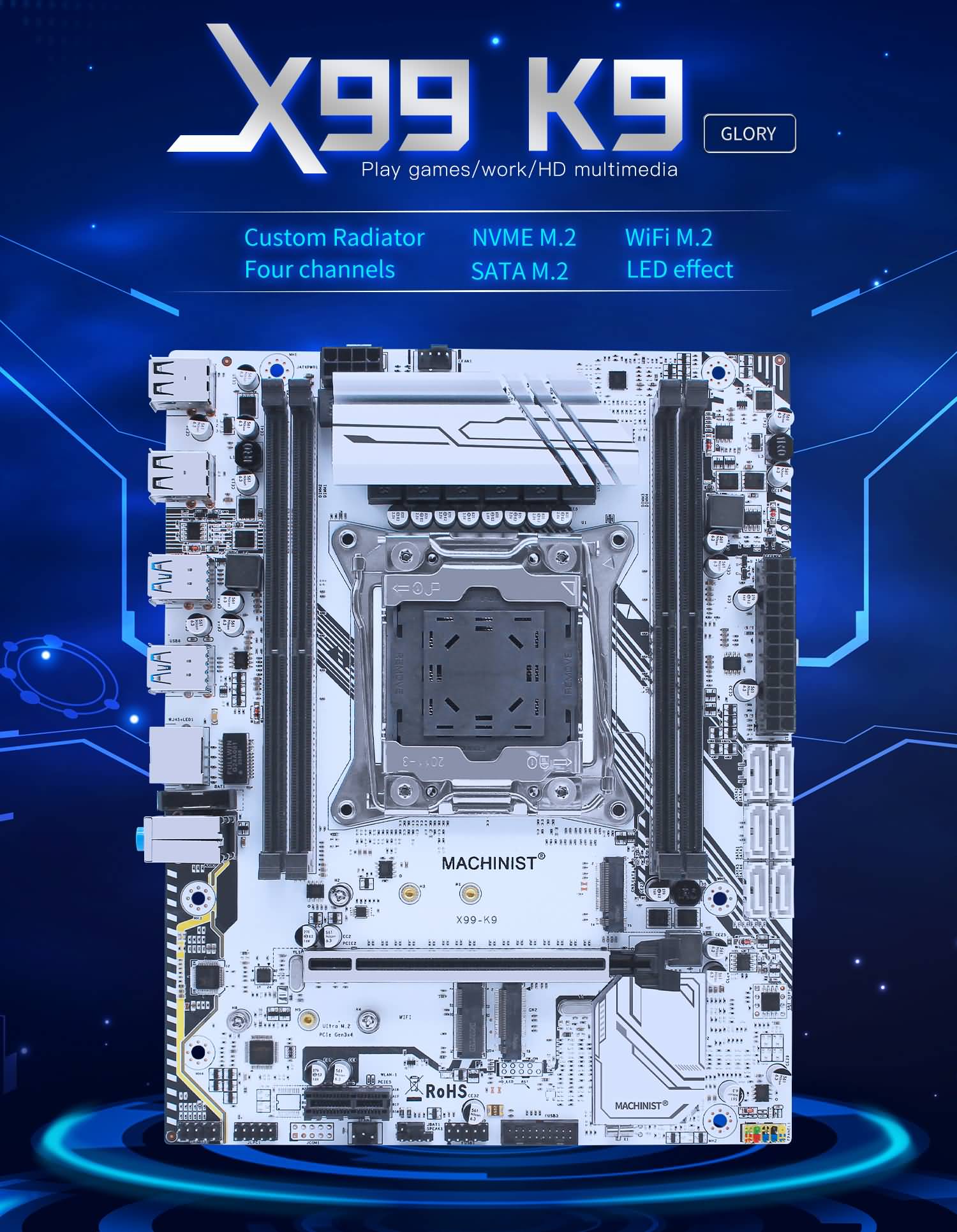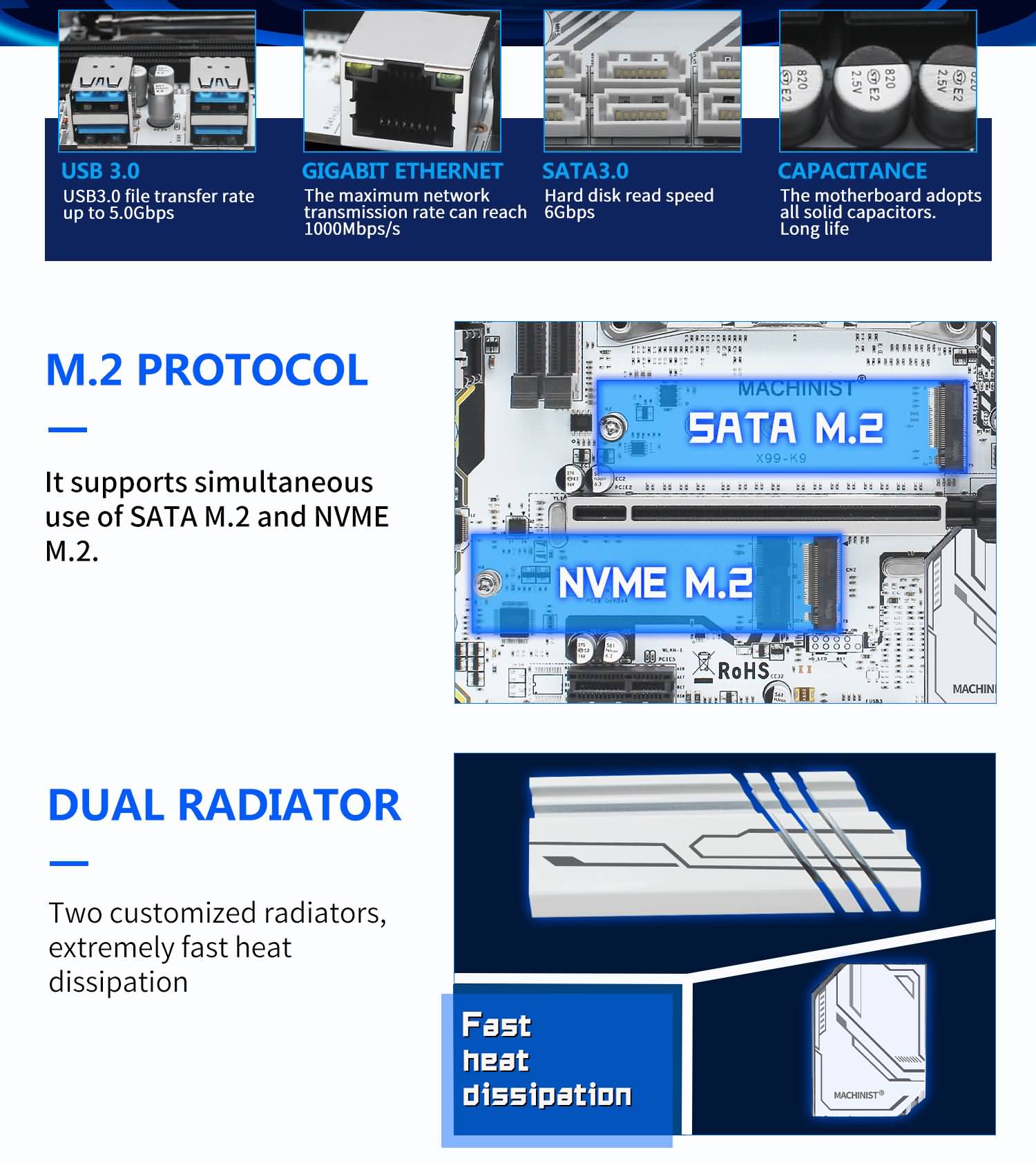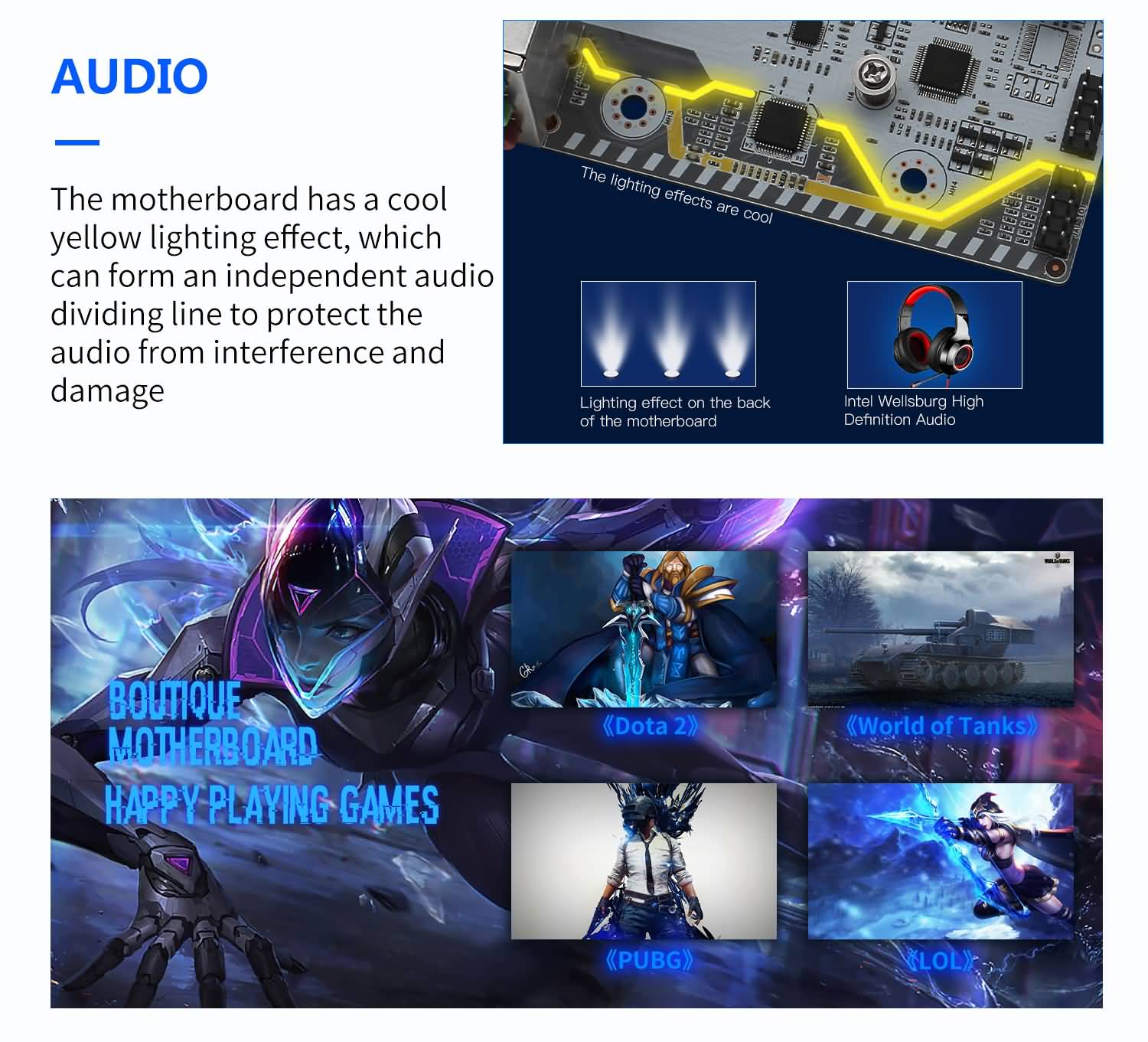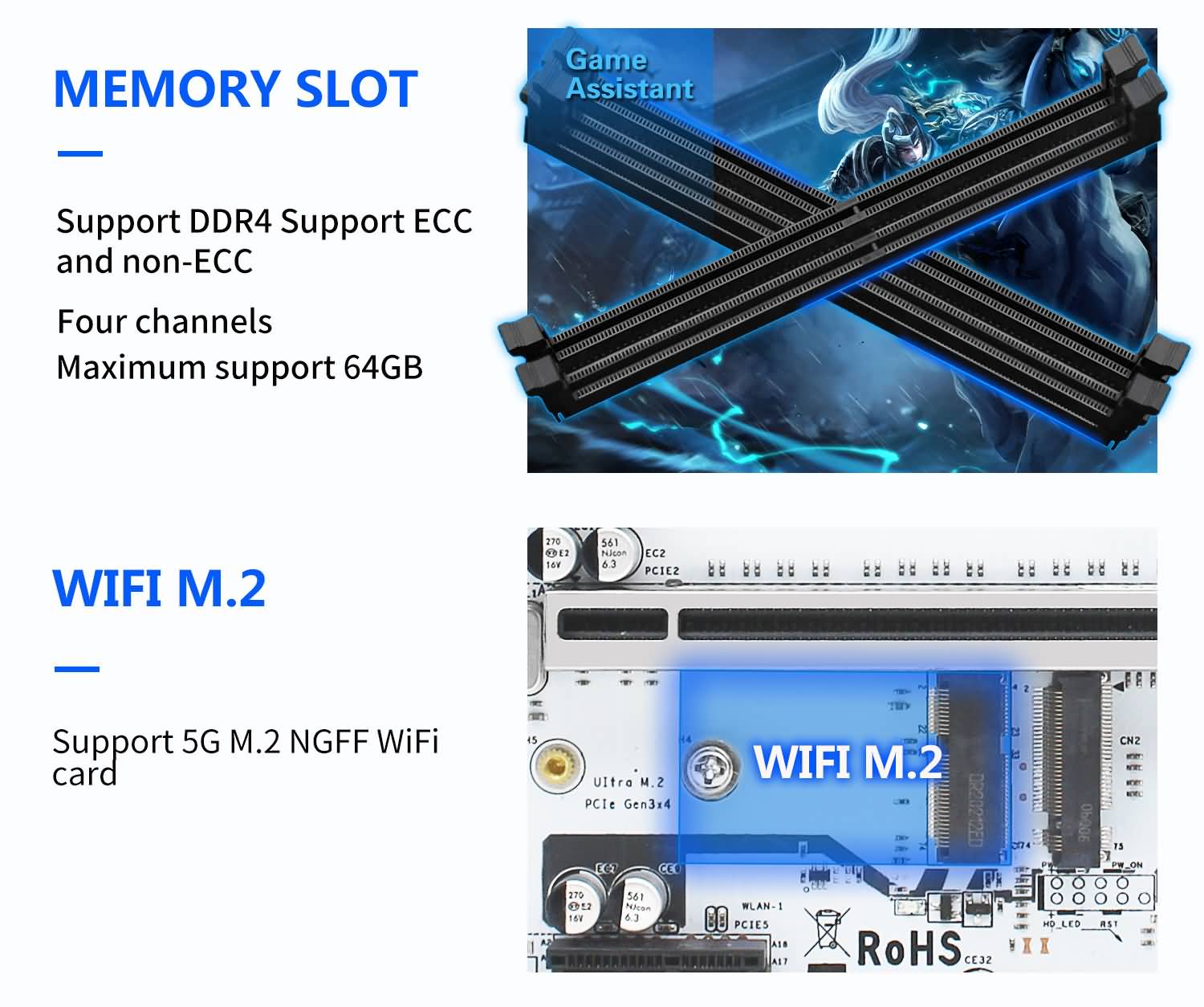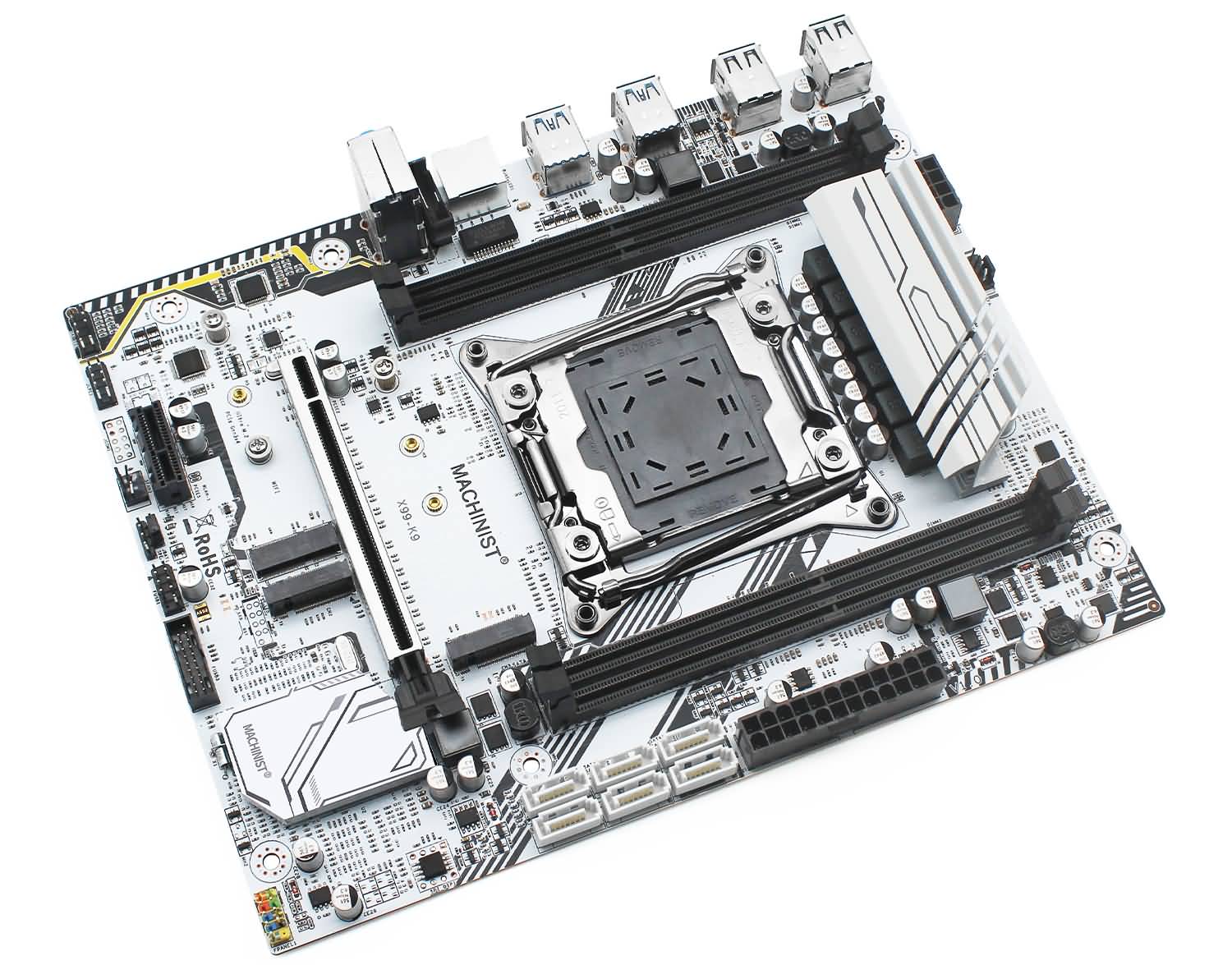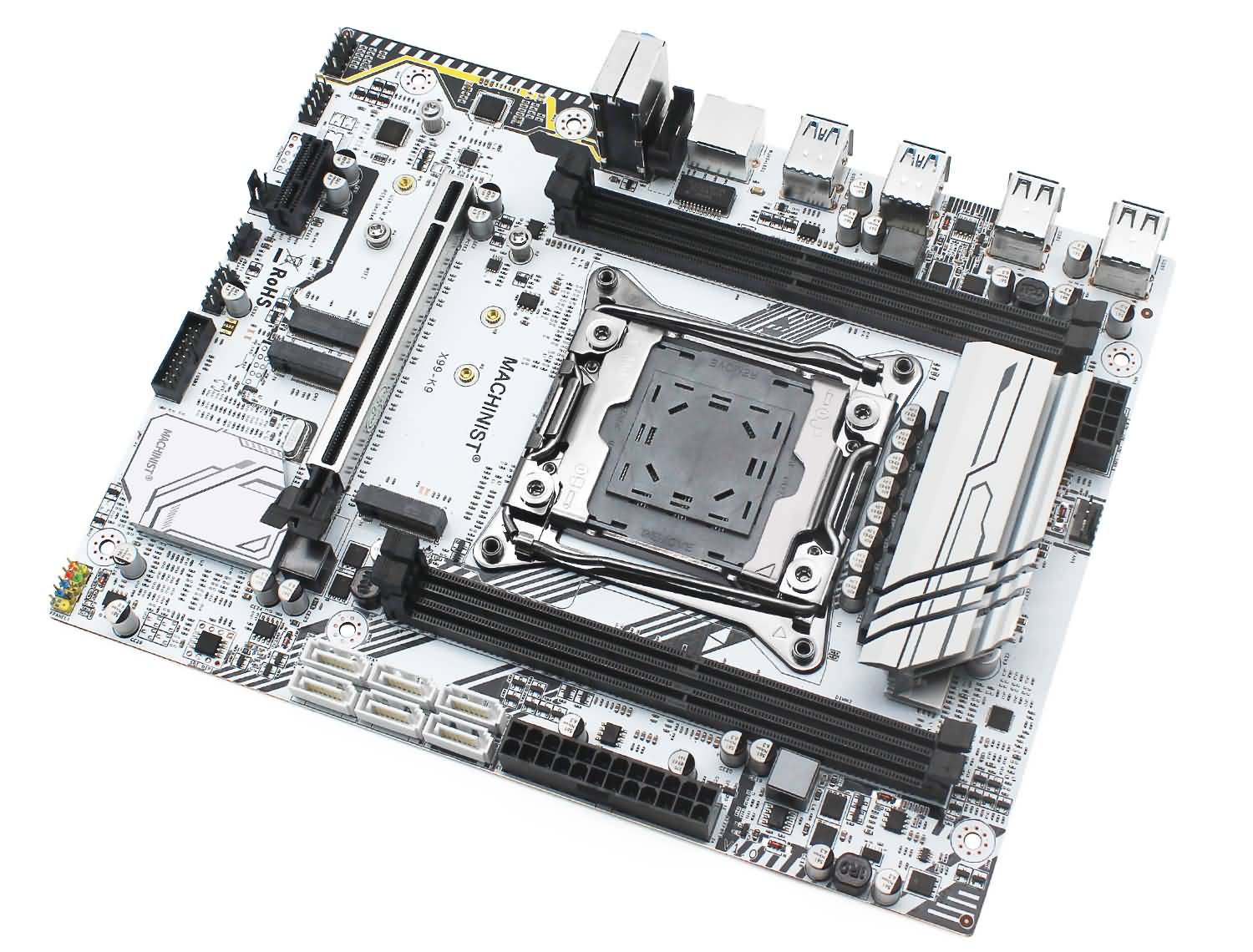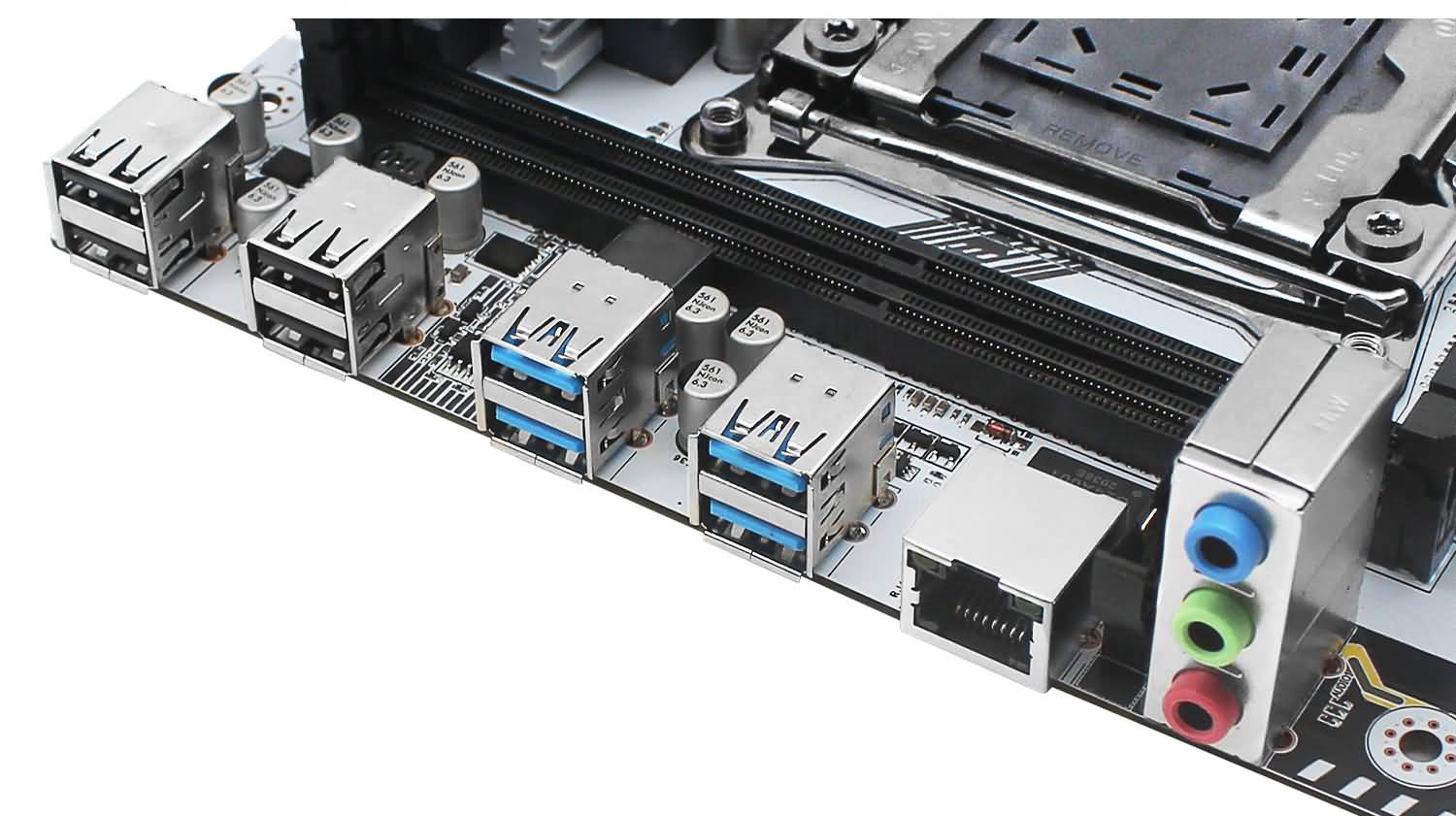 MACHINIST Warehouse Department Statement
2: Why is it better for buyers to take unpacking videos when they get the package?
>> Some buyers said it was out of stock when they opened the package, and then showed us some pictures, but the pictures did not prove anything. Everyone knows that the best evidence is the unpacking video. Please do it, it will help you a lot. If you also encounter the above situation, MACHINIST official store does not accept pictures as evidence! ! ! ! ! ! thank you for understanding.
3: All products are tested before shipping? Yes, MACHINIST Official Store is tested by 3 technical teams on weekdays, so we can 100% guarantee that all our products will work well before dispatched from our warehouse.
4: Will all packages be delivered within the time specified by AliExpress?
Certainly not. The most invisible thing is transportation. Most of the packages can be delivered within the specified time, but no one can guarantee that all the packages can be delivered within the specified time. Sometimes some packages will be delivered due to specific reasons such as bad weather/holidays/post office staff. And delay strikes/delays in customs clearance, etc. Sometimes there is no reason. Please refer to the "Delivery Time Announcement" below. So please think twice before placing an order, as long as you place an order, it means that you understand all of the above.
>> If our product stops working after more than half a year of use, the answer is uncertain. The MACHINIST official store will first evaluate the condition of the product based on the evidence provided by the buyer, and then decide whether the buyer needs to send it back or send it directly.
Dear customer, if you place an order at the MACHINIST store, it means that you 100% agree with the above statement.